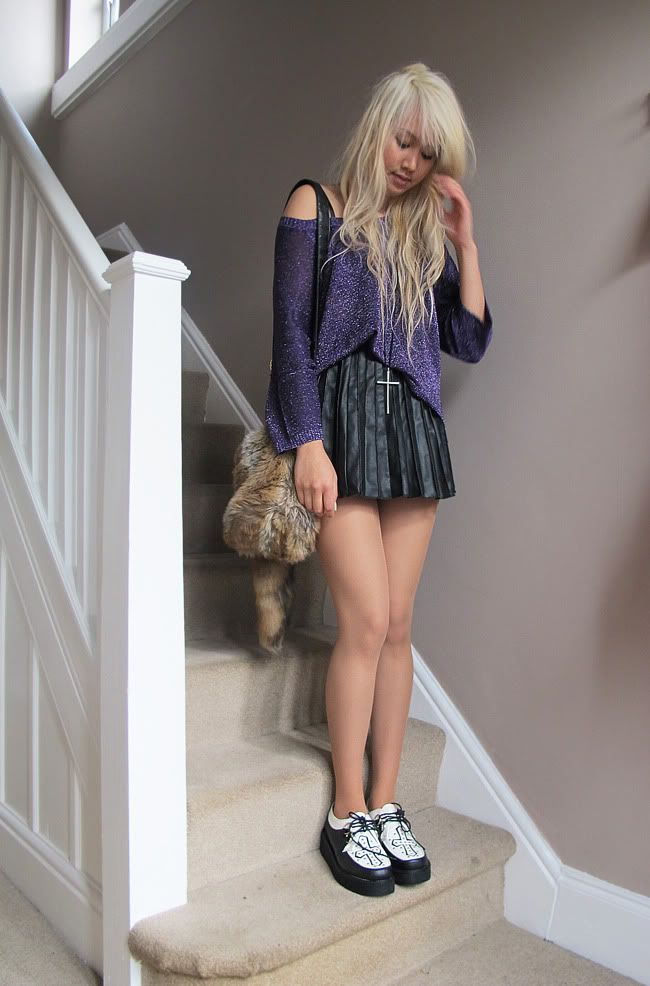 Love this outfit which is probably perfect for this coming up spring 2012. Sparkles, leather and fur is best mix with darker colours. How great is this outfit, it looks just perfect front and back and different right?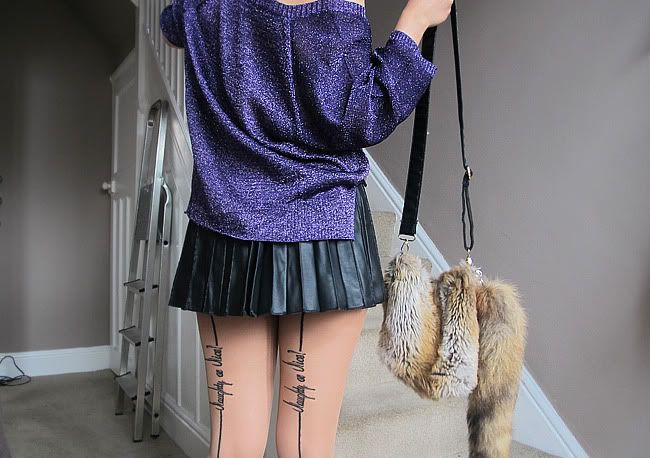 Maybe it would be a really good idea if I was wearing a jacket or a coat with this look since it will look good either this coming winter or spring.
I didn't get this idea from anyone else. All the pieces was next to each other and thats where it came from.
Hope you like it
xo