Japanese fashion has always catches my eyes whatever the style as the people over there can be very created and yet sometime I find it over the top. But honestly, who cares as long as you can wear what you love and what you are inspired by.
As well as I enjoy Native American's style of culture, I also love the Japanese style of culture which is their
"Kimono"
dresses. First time I saw kimono came in trends was in late winter 2010 which was knitted kimono and some dark prints and colours of kimono. Today, I see many kimono in many store in many exciting colours and beautiful prints which really catches my eyes a lot!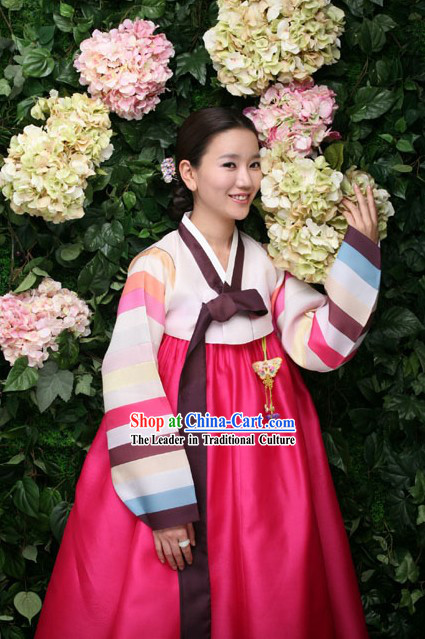 Another very similar culture to Japanese tradition wear is the Korean's culture. The traditional Koreans wear for women is called
"Hanbok"
which is very similar to the Japanese one but you can tell the difference as the Korean's one is more puffier style and more plain colours compared to the Japanese one which is more tinnier style, more prints and colours.